Yamaha Generators Vancouver, British Columbia
Best Deals on Generators in BC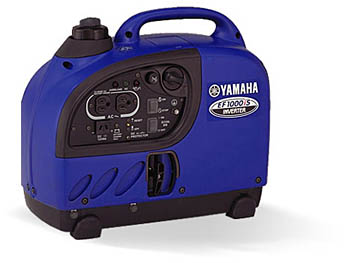 Yamaha EF 1000 is
Now only $988.00
Just take the EF1000iS, the smallest member of our trusted line ofinverter generators. As in, just take it anywhere you want: Weighing inat just 12.7 kg, it can be carried with one hand. Inverter technologymeans that this lightweight 4-stroke beauty combines quality power andclean exhaust that's in step with the world's strictest emissionsstandards.
For technical specification
click here
---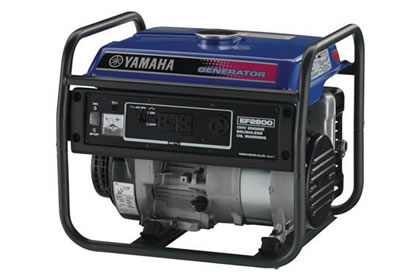 Yamaha EF 2600
Now only $888.00
This 2600 watt generator offers plenty of power for a wide range ofusage. The 4-stroke gasoline engine provides quiet, reliable andeconomical operation. Throw in premium features like the oil levelwarning system, volt meter and non-fuse circuit breaker and it's clearthat the EF2600 is a lot of juice for the money.